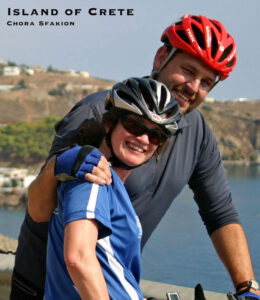 CanalNY is proud to welcome our newest member, Classic Adventures, to our community.  Based in Hamlin, NY, this family-owned enterprise offers a variety of guided bicycle tours all over the world.
Founder Dr. Dale P. Hart, professor of Sociology and History of Sport at SUNY Brockport specialized in the Ancient Olympic Games.  After touring Greece the for several years with his students, he hosted his first commercial guided tour there in 1979.  Since then, this family-owned enterprise has expanded to offer group and custom bike tours in Europe, Canada and the US.
Building on a familiarity and passion for the Erie Canal, Classic Adventures rose to the challenge of 2020 and hosted a number of private tours along the legendary waterway this past summer.  Billed as "Easy cycling", these trips featured the Lockport Flight of Five, the Medina Railroad Museum, Historic Brockport, the Joseph Smith Farm and much more.
Classic Adventures was founded and operates with a commitment to provide extraordinary cycling experiences.  They combine exceptional care and attention to detail with an understanding of the heritage and highlights of the regions through which they travel.  They have thought of everything from Trek bikes for your use, to tasty local meals and comfortable overnight accommodations.
Classic Adventures
(
https://classicadventures.com
) website is full of great information about the company, past itineraries and comments from customers.  Check back often as they monitor the travel situation and begin to post new offerings for 2021.
We look forward to seeing Benton (Dale's son) and his family growing their business with CanalNY.