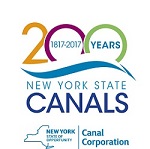 Mariners are advised that, conditions permitting, all portions of the New York State Canal System are scheduled to open Friday, May 21, 2021, at 7:00 a.m. for the 2021 navigation season.  This proposed schedule of operations could be impacted by the COVID pandemic and/or the need to repair critical infrastructure. 
read more
View Our Member Directory
Thanks for your interest in Canal NY!
If you have any questions or would like additional information from Canal NY please take a moment and fill out this short form. One of our representatives will get back to you within 24 hours.
Canal New York
Main Office
312 West Commercial Street
East Rochester, NY 14445