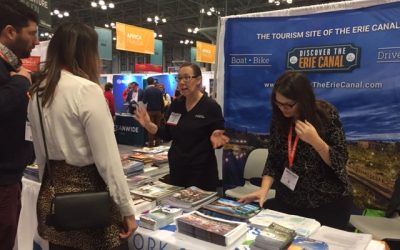 With great member support, Canal New York had a significant presence at the recent New York Times Travel Show. CNY exhibited as part of the expanded I Love New York aisle, which had great appeal to trade and consumers alike. CNY members who participated in the busy 3...
read more
View Our Member Directory
Thanks for your interest in Canal NY!
If you have any questions or would like additional information from Canal NY please take a moment and fill out this short form. One of our representatives will get back to you within 24 hours.
Canal New York
Main Office
312 West Commercial Street
East Rochester, NY 14445