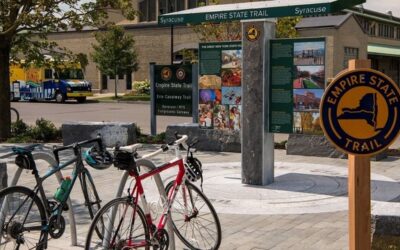 Four years ago, in his State of the State address, Governor Andrew Cuomo issued the challenge to complete the Hudson River Valley Greenway and Erie Canalway trails by 2020 to create the 750-mile Empire State Trail, the largest state multi-use trail in the nation. "The...
read more
Thanks for your interest in Canal NY!
If you have any questions or would like additional information from Canal NY please take a moment and fill out this short form. One of our representatives will get back to you within 24 hours.
Canal New York
Main Office
312 West Commercial Street
East Rochester, NY 14445